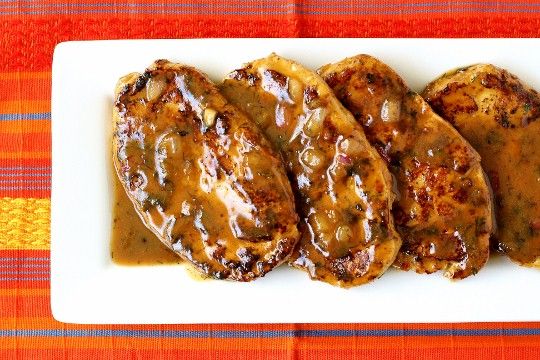 So simple, yet so bold. That's actually an understatement for this recipe. It's so easy, you could do it with one hand tied behind your back. It's so delicious, you'll want to lick the sauce from the plate (which I may or may not have done).
An amazing combination of maple syrup and Dijon mustard is all you need to take any meat alternative to another level. Well, there's also the mild bite of red onions, citrusy orange zest, and sweet herbal dill. All of these ingredients combined come together in probably one of the tastiest, most addictive, sweet-savory sauces you're ever had.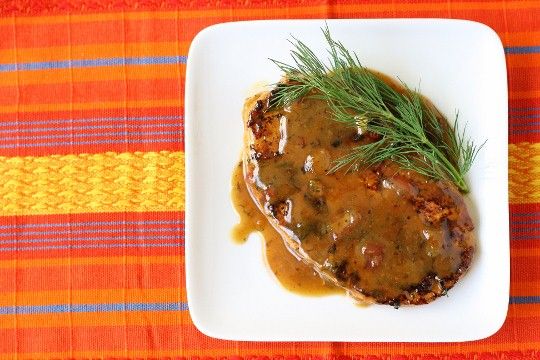 The flavors are BOLD, so this ain't for the faint of palate. The Dijon is strong and heady, and that actually hits you first before the sweet and syrupy maple does. And even though the maple syrup amount might seem like a lot, it's not. It's not cloyingly sweet because it's cut so sharply with the Dijon. The onions also add some pungence, and interestingly enough, so does the slightly bitter orange zest. The oils from the zest spread nicely throughout the sauce, and the dill (an herb I usually don't like) adds another level of citrusy flavor.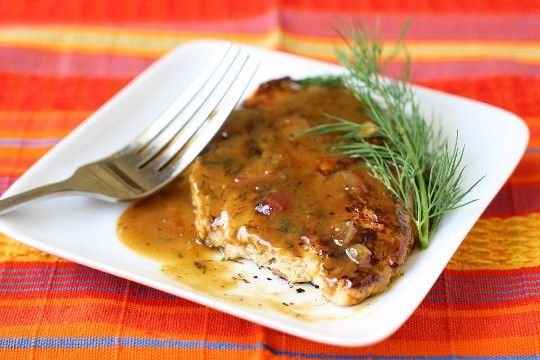 The sauce is thick and velvety, which is great slathered on some perfectly savory-salty pan-fried Gardein. I guarantee you'll never miss meat with recipes like this. In fact, meat-eaters would even rejoice!

Maple-Dijon Chicken
(adapted from , November 2006)


1 package vegan chicken (such as )

1/4 teaspoon salt

1/4 teaspoon black pepper

2 tablespoons diced red onion

6 tablespoons maple syrup

1/4 cup Dijon mustard

1 teaspoon chopped fresh dill

1 teaspoon grated orange rind

Sprinkle chicken evenly with salt and pepper. Heat a large nonstick skillet over medium-high heat. Coat pan with cooking spray. Add chicken to pan; cook about 5 minutes on each side or until browned. Remove chicken from pan and set aside. Reduce heat to medium. Add onion to pan; cook 1 minute. Add maple syrup, Dijon mustard, dill, and orange zest; cook 1 minute or until thoroughly heated, stirring frequently. Return chicken to pan and cook 1 minute until coated and glazed. Serves 4.
Nutritional data (per piece): Calories 187, Fat 2g, Sodium 984mg, Carbs 25g, Fiber 2g, Protein 14g.