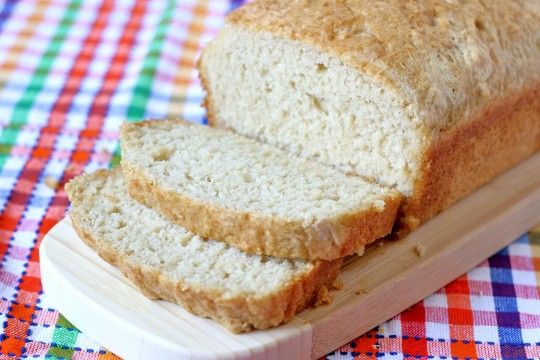 Okay, this might be the easiest quick bread I've ever made. Four ingredients, five minutes of prep, and almost an hour of baking will give you the most delicious beer-infused baked good you'll ever eat. What's cool about this recipe is that it can be altered to suit whatever your beer-loving palate wants at the time: German beer, Mexican beer, Asian beer, Belgian beer...it's all about the beer!
Now I'm no Alton Brown, but I know there's a bunch of chemical reactions going on here. Self-rising flour is basically just regular flour with baking soda and salt added to it (if you can't find self-rising, or don't feel like buying it, do a web search for some good substitutions), and mixed with the yeasty elements in the beer, you've got a science experiment on your hand. The baking soda reacts with the beer as soon as it's added, and the batter will start to fizz up (make sure you use a large mixing bowl). Once you start mixing everything, things settle down. The batter ends up being more of a sticky, wet, elastic dough. I'm not sure about the exact chemical elements here, but it sure does taste good.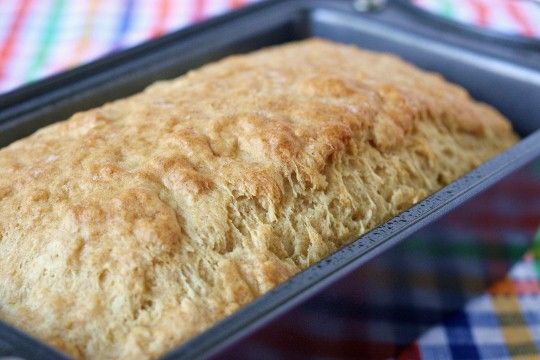 Just look at that gorgeous rise.
The flavor of your bread will largely depend on the beer you use. I used a fruity wheat beer, which gave the bread a nice fruity finish and aroma. But just imagine the possibilities of an amber ale, a pilsner, a lambic, maybe even a dark porter...the list goes on! I'm normally not a fan of very hoppy, bitter beers like an IPA, but I think it could work wonders in a bread. Just make sure you get a variety.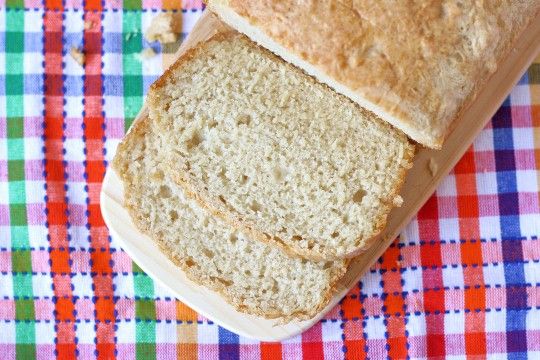 I'll tell you now: this is best eaten right away. I'm saying, a fresh hot-out-of-the-oven slice is AMAZING. This largely has to do with the salty butter that melts into the bread, actually making the ends of the loaf the best part! A slice is delicious on its own, and doesn't need any additional condiments. It's subtly sweet, yeasty, and aromatic. The texture is tender, moist, and cakey, although the longer it sits, it gets more doughy and chewy. Leftover flavor also seems to mellow out, so make sure you eat it all up quickly!

Sweet Beer Bread
(adapted from , September 2003)


3 cups self-rising flour

1/2 cup sugar

12-ounce bottle beer

1/4 cup non-dairy butter, melted (such as )

Preheat oven to 350. In a large bowl, stir together flour, sugar, and beer until well combined. Pour into a lightly greased 9x5-inch loaf pan. Bake at 350° for 45 minutes. Remove from the oven, and pour melted butter over top. Bake an additional 10 minutes. Serves 8-10.
Nutritional data (per 1/8th slice): Calories 285, Fat 6g, Saturated Fat 2g, Sodium 665mg, Carbs 49g, Fiber 1g, Protein 5g.